Cause this pie is so damn good!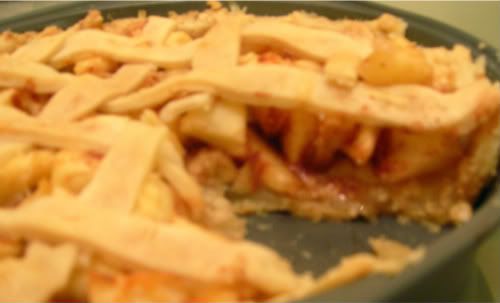 An American classic (what does that have to do with me when I am a Canadian? Nothing...I was born in America though..) but it tastes fantastic, good pie should not be so nationalistic!
Anyways, it's apple pie with cheddar baked in and on the crust, and underneath the filling. Yes, I do watch and love Pushing Daisies.
Anyways, follow my journey here!
http://joyciel.livejournal.com/84794.html
And may I just say, how can ABC cancel this lovely, LOVELY show?! Where else can I see my favorite pie maker and dead girl?! And Itty Bitty! And knitting detective (he doesn't really had a nickname...) And where else can we see something like this?!
Ugh, television viewers.